Chiropractic Care in Reston
What is Chiropractic Care?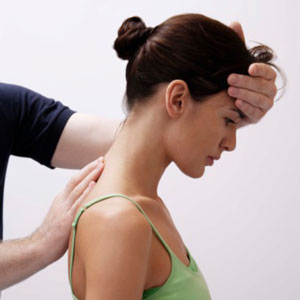 Chiropractic care is all about locating disruption and removing it. When you choose us for your care, we begin by examining your body and spine to dig deep and find out where interference is hiding in your nervous system. When we pinpoint this interference and remove it through an adjustment, your body can function exactly as it was meant to. Then, we can diagnose you accurately and develop a course of adjustments that will reduce pain and help you live healthier.
We're happy to offer patients several different adjustment techniques and modalities that are all natural, including:
Upper Cervical Adjusting
Exercise and Stretch Recommendations
One of the best parts about chiropractic care? It's completely safe for all patients. If you're in pain, why not give it a try?
Effective Care for All Ages
At Commonwealth Chiropractic Center of Reston PC, we're proud to offer care for all kinds of patients—from children to adults and seniors to athletes and individuals experiencing on the job injuries. Our care is extremely gentle and safe—in fact, most patients feel relief after getting an adjustment at our practice.
Feel Better Naturally
To learn more about how our Reston chiropractors can help improve your health and reduce pain with comprehensive care, contact our practice today. We happily accept same day appointments and can answer any questions that you might have.
Get started by giving us a call at (703) 742-7856.
Contact Us
---
Chiropractic Care | (703) 742-7856