Commonwealth Chiropractic Center of Reston PC Reviews
Never Pain Or Discomfort
I have been going to Commonwealth Chiropractic in Reston for over 20 years since my back locked up one day. I was seen immediately on that occasion and have been a weekly patient since. Ron Kulik has seen me through several tightnesses and spasms and has helped each time. He explains the situation and recommended procedure each time. When he adjusts me, there is never pain or discomfort. He has given me hints to keep loose, strong and flexible.
– Jack T.
"Great Job!"
I enjoyed meeting Dr. McLaughlin and he did a great job of helping me understand what is going on with my neck and showing me exercises I can do at home to help myself – I felt very comfortable throughout the visit and was thrilled to get my neck unlocked. Thanks for the help!
– Lori O.
"Results After My First Visit"
Dr. McLaughlin is awesome. I've been to other chiropractors in the past, so I have some basis for comparison. I felt results after my first visit and plan to keep going for maintenance and or future problems.
– Sally F.
"One Of The Best!"
Dr. Ron fixed my back issue. Our dialogue and his questioning approach to determine the best plan for correction was professional and direct. I have dealt with many chiropractors since I was a child and found Dr. Ron to be one of the best. I would recommend him to anyone.
-George R.
"Fabulous!"
Dr. McLaughlin was fabulous! He truly helped Austin and we will continue to see him!
– Austin L.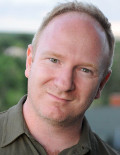 Absolutely Wonderful"
I think Dr. Kulik is absolutely wonderful. He spent over an hour with me during my first visit and explained my diagnosis very thoroughly. Additionally, he was able to tell me exactly how and why chiropractic treatment would work for me.
I noticed significant improvements after my first adjustment. I have already begun recommending him to friends, and I will continue to do so.
– Kevin F.
Extremely Welcoming
Everyone has been extremely welcoming and accommodating, going above and beyond what I expected for my first few visits as a new patient. The doctor spent quality time listening to my concerns and providing me with both a medical and a regular definition of what my treatment would be. Definitely recommend this office to others in the area.
– Pam S.
Impressed!
One of the best visits to a medical practitioner that I have ever had. Being a trauma nurse, I look and listen carefully and not necessarily easy to impress. But impress you did! The time taken with me, knowing I was on somewhat of a "time crunch" with a significant problem was truly remarkable and very much appreciated. I will be sure to recommend you to all that I know.
– Robin K.
---
Reston Chiropractor Reviews | (703) 742-7856